categories
Hundreds of Vintage Charms In Stock
We now stock one of the largest selections of vintage sliver charms in the UK
view now
we buy gold for cash
social
welcome to kinners jewellers
Welcome to Kinners Jewellers The UKs First Jewellers to deal in 100% reconditioned / recycled jewellery which is:
More environmentally
( eco ) friendly
Not conflict mined
and
up to 75% cheaper to you the customer.
Based in Bolton, we are a family run business selling high quality jewellery at realistic prices, including gold rings, gold bracelets, engagement rings, gold earrings, pendants, diamond rings, and much more....
Here you will find a large Selection of reconditioned / recycled Jewellery.
With over 25 years in the business having had Outlets from Portabella Road London to Scotland.
We also carry out Valuations, Repairs, Cleaning and Resizing at Unbeatable low prices.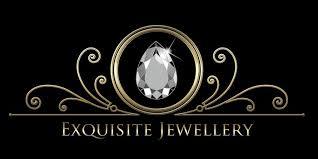 Jewellery bought as items or scrap | Gold bought for cash | best prices paid ! Cash for Gold ! Bolton Jewellers ! Diamonds bought for cash ! second hand Rolex & Omega watches
kinners featured products
reasons to shop with us
There are 10 good reasons you should buy with us :
Over 250 REPEAT CUSTOMERS
All major credit & debit cards accepted
Fully insured special delivery
100% Refund if item is not advertised
All jewllery fully tested before sale
View in person at our Bolton high street store
Honest & Friendly family run business
Many items at trade price or less
special offer
Watch our kinners commerical as seen on TV
KINNERTECH
FREE APPS
JUST CLICK THE LINKS BELOW
"Magic Mirror" isn't just an instant mirror to check your hair or make up with . It's also a great new fun App that tells you and your friends if you are hot or a minger? Master the technique to come out better looking every time the perfect Joke to entertain you and your friends on a night out. Simply take a picture of yourself with the App and within seconds it will tell you whether you are a Supermodel or a complete Minger.
( This is one of the fastest growing fun apps on the market )